What is a CCK Cultural Advisor?
CCK have a strong interest in supporting cultural diversity through education, support, information, and events. We have several CCK cultural advisors who are dedicated community members volunteering their time to support the community in:
Raising cultural awareness
Reducing isolation
Increasing inclusion
Bringing the community together to share their rich histories.
If you are looking for people to support your cultural event, have cultural questions or are looking for cultural guidance you can contact one of our Cultural Advisors.
Jacob has many Indian connections in the community and can guide and support organisations, or individuals, who would like support with events around the Indian Culture. He has been part of the CCK Celebrate Culture Group for five years.
"In the community, there are a lot of people in need. If I am able to help them, that is my passion. I want to mingle with all communities – English, African, Chinese – so I have a lot of friends from different communities. In India itself, there are 29 states, which all have different cultures and languages."
You can read more about Jacob and his Community Citizen of the Year Award here. 
If you would like to contact Jacob his email is solomonj61@yahoo.com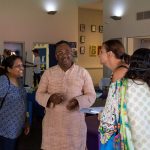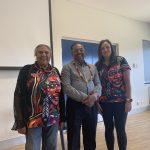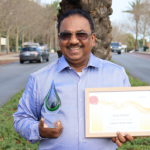 Navjot was born in Punjab, India, and has completed a Diploma in Mortgage and Finance Broking, a Certificate IV in Mortgage Broking, a Master of Commerce in Finance, an MBA from Symbiosis University, a Bachelor of Commerce and Post Graduate Diploma in Computer Application.
She moved to Australia in 2013 and joined many volunteering and language groups, and is a Mortgage Broker in Wellard.
Navjot loves to help others who are in need and has a wide network of friends from many different cultures. She greatly supports Wellard Primary School, where she helps organise cultural events such as the Diwali Festival and Cultural Day.
She believes children need to share their cultures and learn about the wide variety of diversity across Kwinana.
You can contact Navjot via email: navjot_sindhi@yahoo.co.in