Thinking outside the square for child health!
Connecting Community for Kids is working in collaboration with NursePrac Australia and Telethon Speech & Hearing to trial in-house 2 year old health checks at various dedicated Child Care Centre's within the City of Cockburn. The pilot program offers parents a flexible alternative of accessing a health assessment. The aim is to help families finding it hard to attend a standard health check at their local Child Health Centre, by bringing the health check to them as they drop off or pick up their child from care. If any concerns are found, the child is then referred to various practitioners for further assistance.
The rapid trial commenced in May; with support funding from City of Cockburn. Children aged between 18 months and 2.5 years from South Lake Child Care Centre, Kids Corner Child Care Centre in Munster, Meerilinga Children and Family Centre in Coolbellup and Port School Early Learning Centre in Hamilton Hill will have a one-off visit from the Telethon Speech & Hearing Mobile Children's Ear Clinic and NursePrac practitioners. Parents and carers will have the opportunity to have their child assessed for age appropriate gross and fine motor skills; social and behavioural development; and speech and hearing.
Jane Miller, Connecting Community for Kids Partnership Director says "This rapid trial will form the basis of an evaluation and learning piece, to determine whether families were better able to access health checks if they were offered in a flexible, place-based model. We want ALL children and parents to say YES to free child health checks. We realise not all families are available to access checks through their local Child Health Nurse, so we are testing bringing the screenings to the families."
South Lake Child Care Centre was the first location for the trial. The pilot has been so well received, that session times were booked out and a second session is required to screen additional children.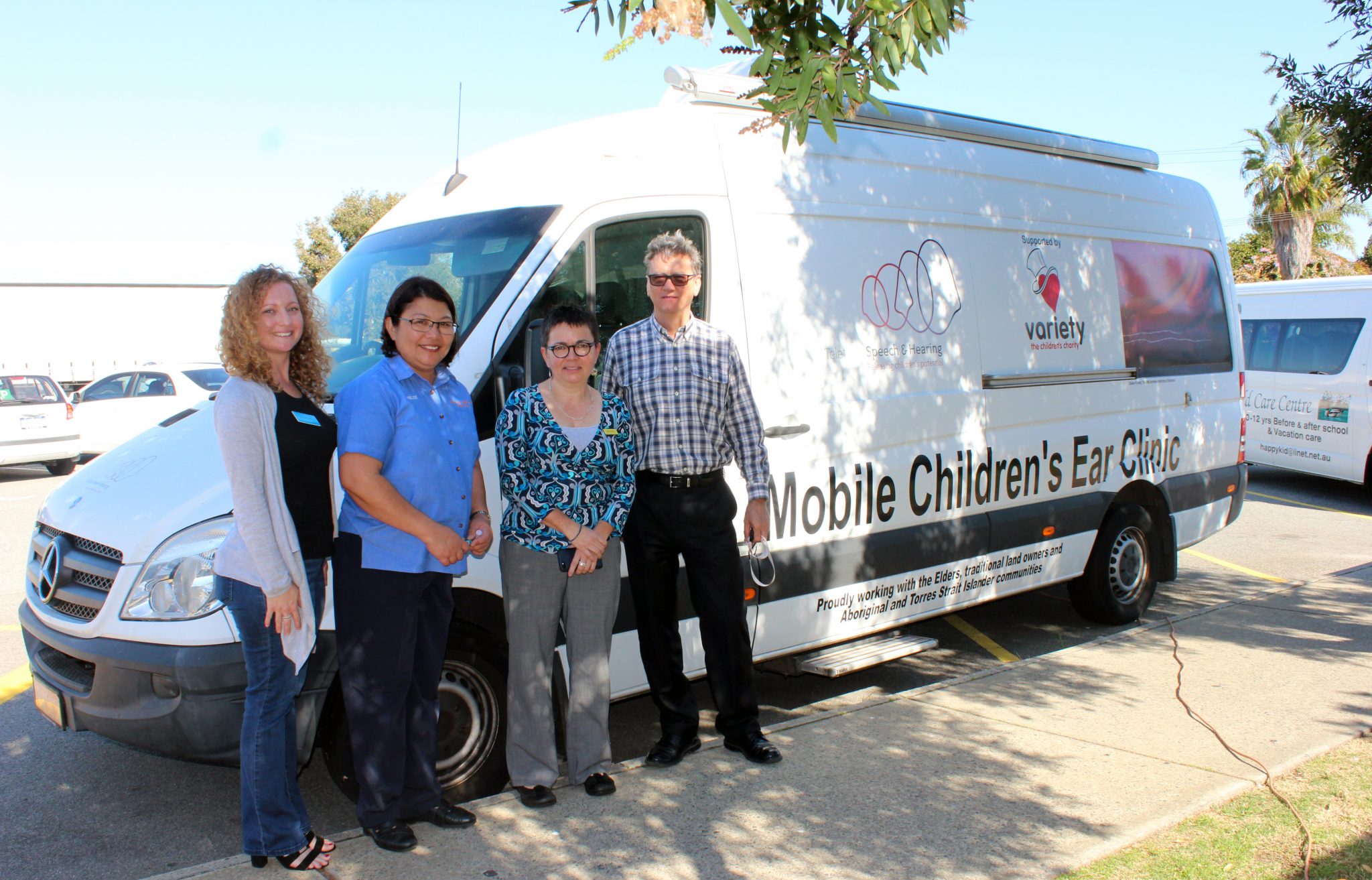 Nelsie Johnson, Centre Manager at South Lake Child Care Centre, shared "Our families were extremely keen to support this trial. We find parents and carers are particularly responsive to anything offered in regards to children's health. Our families were pleased with how well organised the trial day was and overall have responded positively to the outcomes."
Regular health and development checks are vital during the early years, to ensure each child is growing and progressing as they should. They also help parents feel comfortable that their child is on track. Research tells us that the first five years of a child's life are the most important for emotional, social and physical development. The brain undergoes significant growth during this time too, developing faster and larger than any other stage. When a child is not developmentally progressing, it is important that parents are given the necessary tools and support to meet their child's needs. The earlier the better.
The 2 year old health check rapid trial is one of five approaches chosen by community following eighteen months of consultation and workshops. Connecting Community for Kids is working with State and Local Government, service providers and community to bring a holistic model to social change.